A couple have some webcam fun with each other.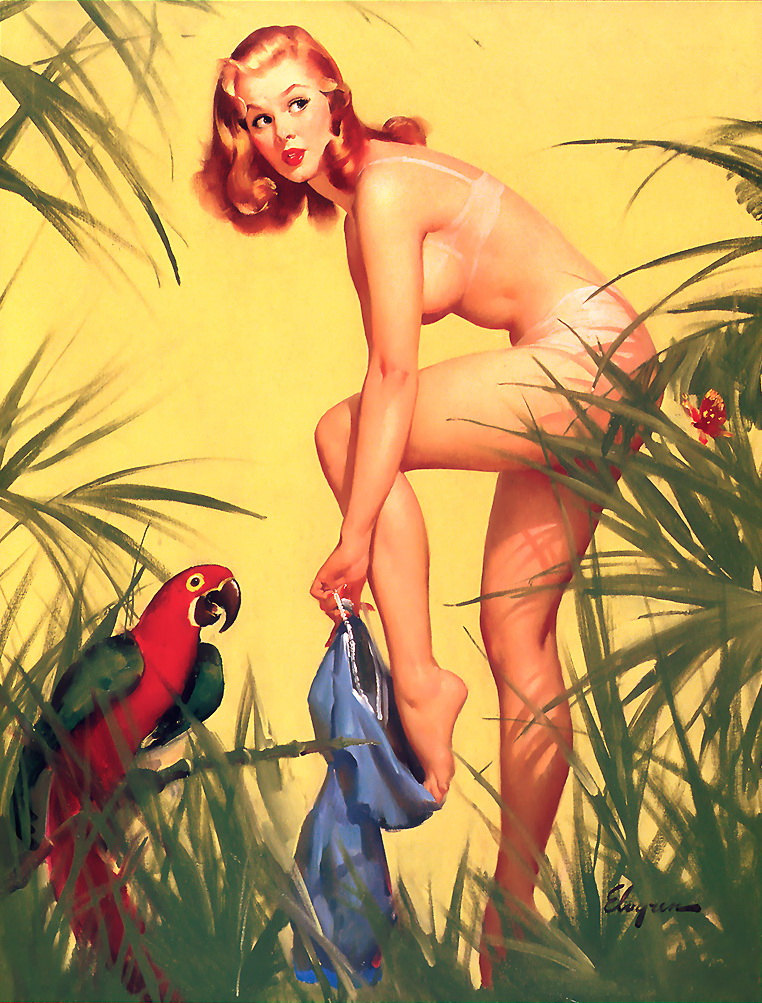 To Listen To This Story, Click
"Tease" A 6 minute 9 sec recording
She pulled her top down slowly, teasingly revealing lil bits of her breasts to me. She knew I loved tan lines and liked to drive me nuts, not showing me everything. I could almost smell the coconut oil on her skin… . could imagine the taste of her nipples coated with it.
As I watched her on the webcam she playfully let strap fall off her shoulder but still didn't reveal herself to me. I was going nuts, my hard cock already out an in my hands, I wanted to reach through the screen and grab her, ripping her clothing from her and indulging in her.
She laughed, she knew I was frenzied to peek. That's why she loved it so much, teasing me until I nearly lost control. She slid her hand down her smooth flat belly and out of sight of the camera, the look on her face told me what she was doing though. The evil grin and hungry look and I knew her hand was under her bikini bottom, playing with her pussy, making it wet for me.
She let the other strap slid off her shoulder and I couldn't resist stroking my cock watching her. The look on her face and I could tell she was really enjoying whatever she was doing. She shifted, repositioned and then gasped as her fingers hit the right spots. She started laughing, knowing I was going insane wanting to see.
The tan lines on her tits were flawless, the dark tan contrasted to the light innocent skin that was hidden. It was like a line of what others could see and what was mine alone. I found myself speaking to her, telling her to get naked for me but, at the same time wished she would tease me until I did lose control.
She blew me a kiss and I imagined those sweet lips wrapped around my cock as she fucked herself for me. Watching her fingers play with her pussy. I was almost lost in that thought when she finally dropped the top and revealed her hard nipples.
Her nipples were perfect little gum drops, I could tell they ached to be sucked and nibbled. I stroked faster now, unable to hold myself back even as she teasingly slid her top back up. She sent me an instant message and when I didn't respond fast she laughed, she knew what I was doing.
She fingered her pussy faster, I could almost smell the sweet arousal through the screen. I wanted to know she was cumming for me. I wanted to know her pussy was as wet as my cock was hard. I told her to show me. . .she giggled and shook her head no.
She loved frustrating me. Teasing me. I wanted to rip that top off of her so badly, to tie her with the shreds of it and fuck her until she screamed. My cock was so hard it ached, I wanted her so bad at that moment. She was trembling and I knew she would cum soon, her eyes half closed, face set in a determined grin.
Oh, to feel her mouth sucking my hard cock in, to feel that hot sweet tongue licking me. That was all that was in my mind. Feeling her suck my cock while I grabbed those hard nipples and pulled and pinched. One hand in her hair, one hand slippery from the body oil. I felt my own orgasm starting to build.
I wanted to cum all over her tits. To just cover them with my cum and watch her rub it all over her body as she came. I stroked faster and faster. I wanted to see my cum dripping from her perfect little nipples. . .to rub the head of my cock over her flesh made slippery by my load.
She took a deep breath, her back arched slightly and her eyes clamped shut. She was cumming. Her free hand she ripped her top down again, freeing her perky tits and grabbed onto a nipple and pulled. The pain intensifying her orgasm, she gasped for air as she came for me.
I couldn't hold back any more. I stood up and aimed my cock at the screen, I wanted to cover her so badly. I stroked myself and groaned loud and felt my balls explode in a shower of cum. Gush after gush of hot salty liquid coated her image on the screen. I kept stroking, my cock slippery with my own cum, showering her with it, covering her completely.
I rubbed my cock on the glass and laughed. She had finished cumming and was smiling at me, sticking her tongue out and laughing. I started laughing harder watching the cum drip down her face and body, all over the screen. That's when the strange smell started and there was a weird noise and the screen went black.
Sirs that is how my monitor came to be broken. Can you please tell me if this is covered under the extended warranty? I thank you for your help in this matter.
Sincerely,
Dick Hard
************************************************************************************
The above story was in a collection of erotic short stories I purchased on an adult content website specifically for the purpose of recording and posting on this site. I did not write it, nor do I claim to. Stories purchased on such a site I can post, make recordings of and or sell if I so choose. No one else has the right to post these unless they themselves also purchase such a collection.