A young woman is awakened by her boyfriend fucking her and they have intense, mind blowing sex.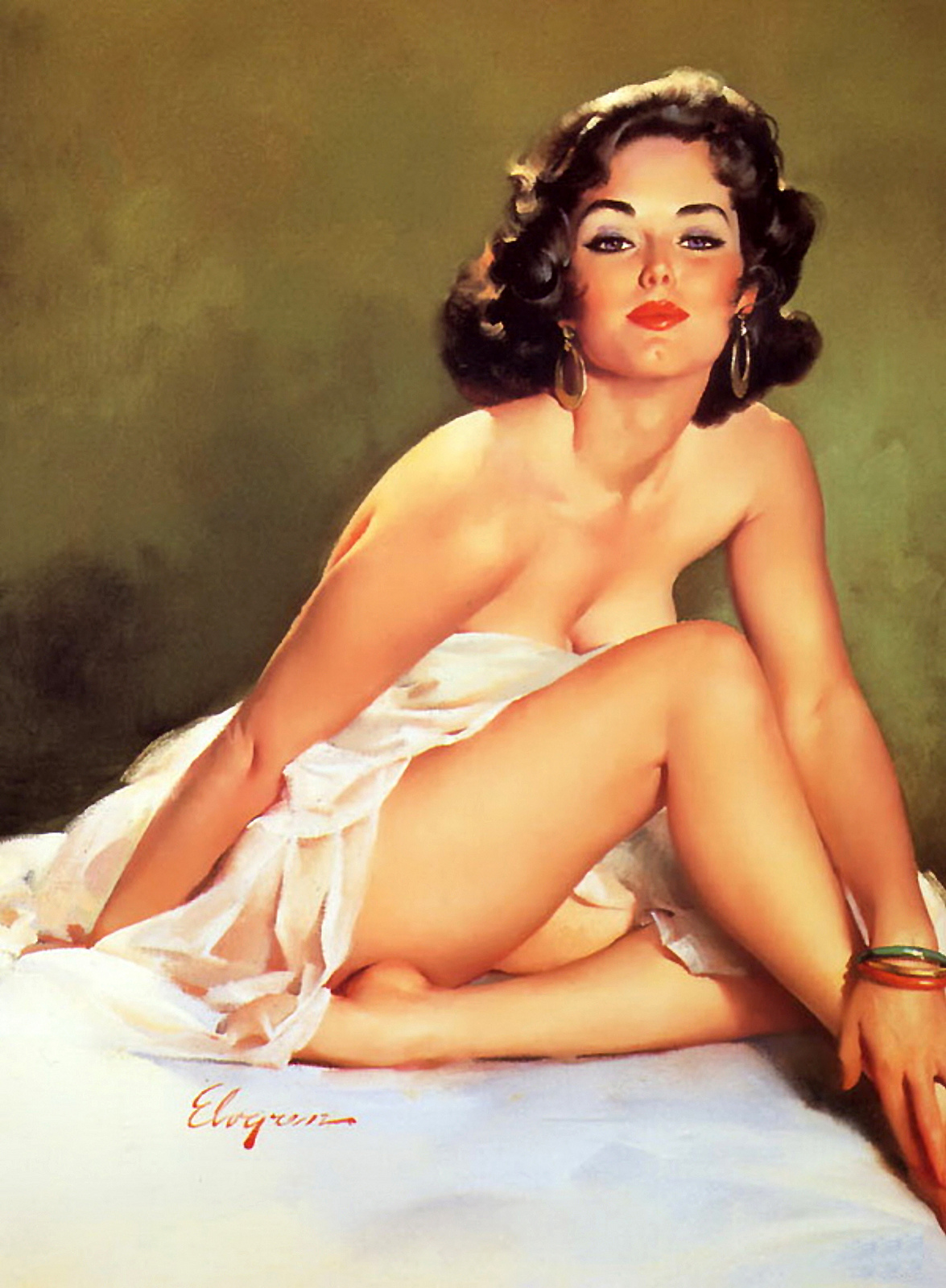 To Listen To This Story, Click
A 26 min 31 sec recording.
It's me, your sexy Sharon. Giggle. Have you missed me? Well, Mikey, I've missed you.
I've been doing what I always do, which is working in my comfy chair. I have one of my lamps on to provide enough light for me work with. And because of how much I've missed you, baby, I'm only wearing one of your long sleeve dress shirts that I borrowed from you. It's your dress shirt that you wore the last time we fucked our brains out. I love how gentle the well-worn fabric feels against my soft skin. I love being able to sniff the collar, and then smell in your musk. I have the front unbuttoned just enough to expose the valley of my big, supple breasts. And the tail end of your dress shirt barely covers my privates. So yes, Mikey, I'm not wearing any panties.
I worked so long tonight that I fell asleep in my chair. I look like a limp doll. My head is lying against the back of my chair. My arms are resting on the arm rests. And my legs are slightly spread eagle.
We've been seeing each other long that I've given you the keys to my place. Tonight, like other nights, you've come over to my place unannounced. I'm sleeping so soundly that I don't hear you enter my place. I'm not even aware of you, when you're standing before me.
I know that you're grinning from ear-to-ear as you watch me sleeping, baby. I know that your shaved cock has started to swell inside your pants, and not because of how sexy I look in your dress shirt. You are getting rock hard, Mikey, because you like how vulnerable I am to you. Your mind races on how you could ravish me, while making me climax over and over again.
You have never seen me like this before, so you take out your top-of-the-line iPhone. You set your iPhone's camera to HD to take the best, high-definition pictures possible. And then you snap several pictures of me. You take full body shots. You take bust shots. You take close up shots of my covered up privates.
You are throughly enjoying that I'm like your Sleeping Beauty, who's awaiting to be woken up. You are sorely tempted, Mikey, to awaken me like in the real story. And how would that be done? Giggle. You'd awaken me by plunging your hard cock into my exposed pussy. The combined shock of you going into me while I'm dry and in getting a surprise fuck would instantly snap me awake! And then you would keep fucking me, my Asian stud, as a reminder that I'm yours. And only yours. While you would be fucking me, I'd still be in utter and complete shock as my mind tries to cope with what's going on…while you fuck me towards an incredible orgasm. I would be gasping, moaning, and crying out in pleasure as your hard, shaved cock satisfies me. You would keep fucking me, until I exploded with a mind-blowing climax! And just when I was shrieking and thrashing from my orgasmic bliss, Mikey, you'd thrust as hard and as deep into my drenched pussy as possible! You would finally let yourself cum, and then ejaculate your hot jizz into me. I couldn't do anything to stop you, baby, as you spilled your Asian seed into me to breed me. I would be desperately pleading for you to pull out, so that I could push your cum out of me! After you finished cumming, you would keep your spent cock plunged into me…so that your cum would make its way into my unprotected cervix. And in a moment, I would feel your Asian seed entering my cervix to complete your breeding of me.
Instead of fulfilling your Sleeping Beauty fantasy, Mikey, you flash a wicked grin and then decide to do something else. You remember that I sometimes like to get very kinky, where I keep some bondage cuffs in my closet. You easily find my bondage cuffs. You take a pair of my bondage cuffs, and then use the cuffs to secure my wrists to my chair's arm rests. I mutter a soft groan, but I don't wake up. My arms are now completely immobilized. You continue your wicked work, baby, by carefully unbuttoning your dress shirt that I'm wearing. You were tempted to rip open your dress shirt, but you know how much I treasure wearing your dress shirt. You peel open your unbuttoned dress shirt, so that my huge, firm breasts and my bare snatch are fully exposed.
You take out your iPhone again, and then more HD pictures of me. Your cock so hard and fully erect in your pants, as you're so excited that you've managed to tie me up as I slept.
You want to have a permanent memory of what's going to happen next, Mikey, so you position your iPhone to keep my mostly nude and bound body in shot. And then you activate your iPhone's video mode to take a high-definition video of what happens next.
Off camera, Mikey, you completely strip. God baby, I wish I was awake to watch you strip! I always love seeing you peel your clothes off your body, especially when your hard, shaved cock springs out. Instead, you've denied me seeing you strip. I'm going to have to think on how to get you back for that!
You enter the camera shot by standing over my slumbering form. You know how cruel it is to enter my pussy dry, so you need to get my bare snatch wet. You could so this in several ways, Mikey, but you decide to get me wet by rubbing your hard shaft over my cunt. I know how much you love rubbing your manpole over my snatch, because of my big puffy cunt lips. My pussy lips look like butterfly wings that seemingly flutter as you rub your thick, hard cock over my pussy. I softly moan in pleasure, as you forcibly arouse me. My sexy, naked body instantly responds to your rock hard cock pleasuring my exposed cunt. My nipples swell in excitement, and soon become the pointy nubs that you love playing with! My clit swells and then grows to its big, button-like size. My large clit pops out of its fleshy hood, and is blatantly visible. My pussy becomes hot and moist, and then my sweetness flows to make me so wet!
You continue rubbing your steel hard dick over my pussy. I'm so wet to where the underside of your shaft gets covered with my sweetness, and then spreads my juice over my pussy lips. My gigantic cunt lips soon glisten with my juice. And then it's soon unavoidable for the bulbous head of your cock to hit my huge clitty! I gasp in pleasure and moan loader each time the head of your wonderful dick bangs against my super-sensitive love button. My huge titties heave up and down as my breathing quickens. The longer that you continue your foreplay, Mikey, then the more and more I start to awaken. At this point, my Asian stud, I'm mostly asleep…but my subconscious is aware of what's going on. My mind flashes with the image of you rubbing your thick, hard cock along my wet cunt. Part of me thinks that I'm having a super-incredible wet dream. Another part of me is trying to make me wake up to full enjoy what's going on. My pretty eyes are now fluttering as I'm nearly awake.
You, Mikey, can tell that your teasing of my needy pussy has almost completely awoken me. You decide to abruptlyf wake me up. You use your fingers to deftly and expertly spread open my wet pussy. A big, happy smile grows across your face as you love peeling part my long, puffy cunt lips. You expose the inner pink of my cunt, which oozes with my juice. You release my parted, butterfly-like pussy lips that are coated with enough of my sweet juice to stick to my inner thighs. You then press the bulbous head of your cock against my gaping cunt. While there are other guys who are so much bigger than you, my Asian stud, the head of your dick still looks so incredibly huge against my fuck hole.
And then you thrust your steel hard cock into me! You've made me so fucking wet and horny, baby, that your manpole easily slides into me with one thrust! And like the other times that we have fucked, it's as if my pussy was made for your wonderful dick. Your cock disappears into me, until you are balls deep into me!
That one huge thrust jolts me awake! My eyes open wide. I suck in a huge breath of air as I loudly gasp in shock. My sexy, nearly naked body instinctively shakes from suddenly awakening!
You look into my shocked eyes, my Asian stud, as you immediately start to fuck me. You fuck me with long, slow strokes so that I can feel each and every inch of your wonderful dick pumping in and out of me! You know how much I love a slow fuck, and how crazy that it drives me! I moan in pleasure. My breathing quickens, as you drive me closer and closer to my first orgasm.
I try to move my arms, so that I wrap myself around you. To my surprise, however, I discover that you have bound my arms to my chair! Before I can ask what the fuck is going on, you–Mikey–thrust deeply into my now drenched pussy and then you wiggle around inside of me. With you being balls deep into me, you drive me wild with your groin rubbing against my gigantic and super-sensitive clitty! And I always love how your hard manpole wiggles deep inside of me! You, my Asian stud, bring me so close in cumming! I lustfully blurt on how much I want to cum! I tell you that I want to gush all over your wonderful dick!
You know exactly what's going to make me climax, Mikey! You take my long, luscious legs and then drape them over your strong, broad shoulders. I take advantage of this to scissor-lock my legs behind your back. This allows me to draw you in, my Asian stud, so that I can kiss you! We repeated kiss each other that reveals how much we both lust after each other. I then lock our lips together for a deep French kiss. While we are lip locked, I flail my tongue against your tongue. I blurt out loud, smothered moans of passion as you continue to fuck me! Pressing you against me has also mashed my humongous titties against your slightly hair chest. While I enjoy how my gigantic breasts feel like flattened pancakes against you, I get so fucking turned on with my big, swollen nipples rubbing through your slightly hairy chest! Your chest hair teases my big nipples by tenderly caressing them, while poking into my sensitive, flesh buds! All of this is driving me wild with lust, and makes my drenched pussy juice even more!
You have switched from your long, deep strokes to hard and quick thrusts! I love it when you fuck me like this, my Asian stud, because of how much you pound my cunt! I also love being slammed into the back of my chair over and over again! We both can hear my back constantly slapping into the back of my hair. And we both can hear my chair squeezing, while you fuck my brains out. And this makes me so incredibly creamy with my feminine jizz. I can feel my cream oozing out of my drenched pussy as you roughly fuck me. I know that my cream coats your hard shaft. And I know that my cream now sticks to your groin, and coats my bare mound.
We break our kissing, Mikey, and then I loudly announce that I'm going to cum! I explode with my first, incredibly powerful orgasm while I'm bound to my chair. And, unlike other lovers that I've had, you have the stamina to keep pounding my gushing cunt! Despite how tightly my pussy walls are clenching your hard shaft as I climax, my Asian stud, you still manage to ram in and out of me!
We continue to fuck like wild animals, my Asian stud, where you make my cum several more times! I don't keep count of how many times you have made me orgasm, as I'm lost in the pleasure that we are having. I have gushed and juiced so much that I have pool of my sweetness underneath my ass that's collected into the seat of my chair. You've made me cream so much, Mikey, that it probably looks like a cream puff has exploded underneath me. I love the smell of our fucking as I breathe in my sweetness, while also breathing in our musk of our sweat.
You pause for a moment, Mikey, as I know you want to desperately fuck my asshole. I keep my long, luscious legs scissor-locked behind your back. I demand that you keep fucking my needy pussy. I lustfully tell you that I want you so much! I demand of you to breed me, my Asian stud! Breed me by shooting you hot jizz deep inside of me! I want to be bred by my Asian stud tonight! I promise you, Mikey, that the next time I'll let you fuck my asshole as much as you want! I know that this will destroy my asshole that night, and that I'll have trouble sitting the next day. I tell you that I'm willing to let you ass fuck me to your heart's content another time, if you stay inside of my pussy and breed me!
The promise of a future ass fucking drives you into a lustful frenzy, baby! I know that you love fucking my asshole so much. And the promise to fuck my asshole as much as you want in one evening is one of your sexual fantasies come true! You tap into your second wind and now have renewed strength to fuck me. You fuck me like the wild man that I lust after, Mikey, where you pound my pussy like a jackhammer! You are fucking me so savagely that I can only blurt out my pleasure in incoherent moans and cries of lust!
You rarely are able to fuck me so hard and fast like this, my Asian stud. When you however manage to ram in and out of pussy at seemingly super-human speed, you drive me crazy and then make it so easy for me to orgasm! I don't know if it's minutes or moments, but I shriek loudly that I'm going to cum! And, while you are fucking my drenched and overflowing pussy so hard and fast, I explode with my final climax! I cum so hard, Mikey, that I'm bellowing at the top of my lungs! I'm also thrashing in my chair uncontrollably! And then at the peak of my final orgasm, I freeze up as all of my muscles lock up tight from the incredible surge of pleasure that overwhelms me! My mouth gapes open as I silently scream! I don't think I breathe during these moments. And then when my earth-shaking orgasm finally ebbs, I collapse into my chair. I desperately gasp and pant for air as I am now completely spent. My sexy, sweaty body twitches in spasms uncontrollably during my post-orgasm recovery.
After I finish cumming, Mikey, you tell me that it's breeding time! I flash you a very happy smile that goes from ear to ear, as I love it when you breed me. I feel you push as deep as you can into my drenched cunt, and then tightly grasp onto my chair. I love watching what's going to happen next. You close your eyes and then pant as you cum for me! And then your hands clench tightly, while your sexy body freezes, as you ejaculate into me! I happily blurt out my excitement as I feel the hot, seemingly burning, ropes of your Asian jizz spurt deep inside of my pussy. I love being filled up with your cum, baby! I tell you how wonderful it is to feel your cum inside of me, and to keep breeding me. I tell you how much your white lady loves being bred by her Asian guy. And when you stop ejaculating, Mikey, I demand for you to stay inside of me and to push all of your cum into me. I tell you that I want every single drop of your spunk in me.
And then when you finish cumming, my Asian stud, I release the scissor-lock of my legs behind your back…so that you can rest against me. I tell you to keep your spent cock inside of me, so that you Asian jizz can make its way into my cervix to bred me. As we cuddle, Mikey, I tell you how much I've missed you and what a wonderful surprise booty call this was.
After we've recovered a little from your intense fucking, I ask you if you're going to release me. I tell you that as much as I enjoy our cuddling that I want my arms free, and then move to my bed. I tell you that I want to you me to spoon me, while we fall asleep in each others arms.
*****************************************************************************
The above story was written by a client of mine for a custom recording they wanted made. I did not write it, nor do I claim to. I asked for permission to post it and was told I could for others to enjoy it. No one else has permission to copy it or post it.