A man gets up close and personal with a tranny and they have some naughty fun.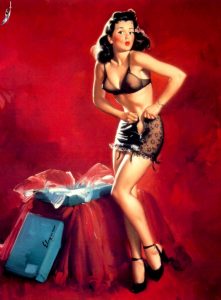 To Listen To This Story, Click
A 7 min 39 sec recording.
Come here. Its time for you to do something for me. I want you to get down on your knees in front of me. I think its time I showed you my surprise. I want you to unbuckle my belt and unzip my jeans. Pull them down ….all The way. You see that bulge in my panties don't you? You look so nervous now……I Got so excited thinking about what I'm going to make you do for me.
You know what this inside my panties, don't you?….but you're still not sure. You ready to find out for sure baby? Go ahead, pull my panties down. All the way down, watch it bounce out. There you go. Look at it…..I want you to look at it. You see how excited you got me? And now you're going to make it harder for me. You want to know how?
I put you on your knees for a reason. You're going to do as you're told. If you do a good job maybe ill let you see my tits. Wrap your hand around it. Go on, reach up and grab it. Squeeze it with your hand. I bet its a lot bigger then yours isn't it? Do as your told. Stroke it up and down. Nice and slow. You feel it getting bigger in your hand? You're going to love what I make you do next. Lick your lips for me. Get your lips nice and wet. Keep stroking it, up and down, nice and slow. Feel my hand slid to the back of your head? I think you know what's coming next.
You can see how hard I am. You see my pre cum? Stick your tongue out and lick it. That's it. Kiss it for me.
Let me pull you closer. Look up at me, look into my eyes. You know what I want, and I want you to do a real good job for me…..Keep stroking it, up and down…..I know your nervous, so I'm going to help you get started. This is your first time isn't it? Keep looking into my eyes, don't look down. I want you to open your mouth, wider. I'm going to push it just past your lips….just relax…..there we go. Little bit more. Now close your lips around it. Now look down at it. Don't be embarrassed. It's time for you to start sucking my cock now. Slide your lips up and down it, just like that. Yes, you're going to make me feel very good.
Squeeze your lips nice and tight, let me feel your tongue. Suck my cock baby, all the way up and down. Keep going. Make it good for me. Show me how much you like having a cock between your lips. That's it, all the way up and down. You feel my cock throbbing? You're making me feel so good. I think it's time you learned how to take it deep.
Hold still for me, let me slid both my hands into your hair. Let me rock my hips just like this. Let me fuck your mouth baby. Let me show you how deep you can take it. All the way inside your mouth, nice and deep. See there? Feel my balls on your chin? Very nice. You're being such a good sissy for me. I think it's time you got rewarded. You ready to see my tits?
Start sucking my cock again, nice and deep. Look up at me while I take my bra off…..there we go baby, just for you. You like my breasts don't you? Is your little dick getting hard? You want to touch yourself?
Go ahead, use your hands while you look at my breasts. But I want you to keep sucking my cock. You got me so hard, I'm going to have a big load of cum for you. And I think a sissy like you should wear my cum on your face. Don't you think so? Keep sucking me, all the way up and down. Faster…faster. That's it. Are you stroking your little dick faster? Keep going. Keep looking up at my breasts. That makes you feel like a man doesn't it? To stare at a woman's breasts? I'm not going to let you touch them, just my cock. So keep sucking me. That's it….keep going faster….suck it harder….
I'm ready to give you my load now baby. Take your mouth off my cock, look up into my eyes. I'm going to jerk myself off all over your sissy face. I'm going to give you all my cum. You ready for my cum? Say it…..keep looking up at me….here we go baby…..(orgasm)……there we go. All over that little sissy face. You feel like a man now (laugh)? No, you look more like a faggot don't you? Clean my penis off, use your tongue….. Now pull my panties and my jeans back up. You finish jerking your little dick and get cleaned up for me.
*****************************************************************************
The above story was written by a client of mine for a custom recording they wanted made. I did not write it, nor do I claim to. I asked for permission to post it and was told I could for others to enjoy it. No one else has permission to copy it or post it.