If you want a nice, sexy relaxation audio, this one was written by a client of mine and it's proven quite popular already. You know my voice haunts you, you know my voice makes you hard, isn't that right, darling?
The full audio, should you decide to purchase it, is 32 min long, with binaural beats, background music and my sexy voice commanding you.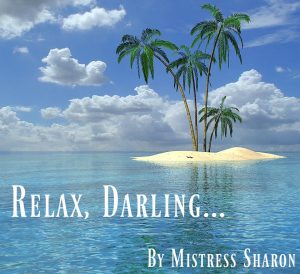 Click the title below to be taken to the page to purchase the full length audio for your relaxation pleasure.
Here's a 2 minute sample of this recording to let you know what it's like, I do hope you enjoy it and will be enticed to treat yourself to get it.
To Listen To This This Sample, Click