The Word Podcast with Jakob Musick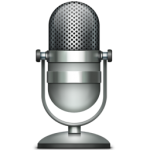 To Listen To This Podcast, Click
"The Word Podcast – Jakob Musick Interviews Sharon" A 1 hour, 16 minute recording.
Jakob Musick, host of The Word Podcast, interviews Sharon in this May, 2015 interview about the phone sex world and Climax Connection.
1 hour, 16 minutes.
"I had the honour & privilege to interview Sharon, the Canadian Cougar of "The Christy Canyon Show" fame. Sharon is a veteran of the adult entertainment business, and specifically the world of phone sex. Think that phone sex is a relic from the 1980's & is obsolete? Think again!
Sharon not only maintains her 1-888-YOU-WANK hotline, but she also has started several websites. These include Climax Connection, a free community where people can find partners for chat and phone sex, as well as exchange videos and audios in the forums. Another of her websites is Erotic Talk Phone Sex, the personal website of Sharon, where one can connect with her one-on-one and fulfill her customers' desires.
Dahlia & I interview Sharon, & in this world of phone sex, we discover a whole lot more than we expected. Whether it is Giantess, Quicksand, 'Silent Callers', 10-hr Phone Sex, or The Religious Blasphemy Fetish, we keep learning as our private call with Sharon continues.
Finally, we hear from Sharon why phone sex still exists with the internet and camgirls around, and also she shares some of her craziest and unbelievable stories."