A story about a woman taken sexually against her will by her husband's friend in her own home.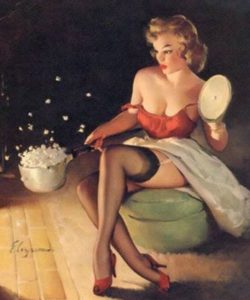 To Listen To Me Read This Story, Click
"Submission Of A Married Woman"
 A 16 min 31 sec recording.
Prelude:
—-
The following is an edited recording of what I told my psychiatrist during a hypnotherapy session.
He instructed me to address the perpetrator in the first person.
Much of whats described below had been forgotten, entirely blocked out by the patient, me.
—-
You can't take it back. It's changed me, irrevocably.
You and I both know there was no consent. You forced yourself on me, forced your cock inside me. You raped me. There's no other word for it.
I still can hardly believe it happened.
The way you wrestled me down against the counter-top, callous bastard, ignoring my pleas and protests as you groped between my legs.
It all happened so fast, my arms clamped behind my back and my dress pushed up.
I felt the tip of your cock nestling into my slit.
Even then, at the very last second, I was sure it couldn't really happen.
This kind of thing happened to other women, not me. There would be some intervention, or I'd wake up from this nightmare.
I thrashed from side to side but you tightened your grip, and I was utterly helpless.
Then, all at once, I knew it was hopeless, it was really going to happen. I was breathless, panicking now.
"Please, stop it. You don't have to do this. Please, I'm a married wom…"
But you pushed inside me. I almost passed out, shocked as my vagina was instantly forced to accommodate your expansive cock, such was your urgency to be in me.
My head swam, conflicted by sensations that made me weak at the knees.
It had never before occurred to me how vulnerable we females are, how at any moment I may be mere seconds away from forced penetration.
Each inward surge of your cock produced the sensation of a shriek, a shrill violin note, your cock a bow drawn suddenly over taught vaginal strings.
You stopped between strokes, to relish the stolen intimacy, pausing long and deliberately in my quivering succulence.
It gave me a fleeting moment to gasp for breath in panicky anticipation of your next immersive injection.
The contrast was incredible, golden stillness, silence followed by screeching prickly exhilaration as that violin bow was delivered over and over.
It was the music from Psycho, the slashing scene in the shower, slowed, to align with your sudden surges.
The worst part was the disgust I felt, not from you inside me, but disgust at the immediacy of my own arousal.
Physically dis-empowered, helpless to stop you, impaled by your bare throbbing maleness.
But, oh god, it was so much more than that, it was a lightning bolt that I can't put into words.
I didn't want to, but I loved the impure feel of you inside me, raping me.
I tried not to, a decent woman isn't supposed to like it.
Then you spoke to me, in those pauses between your deeply penetrant thrusts.
"The reason rape is so hard to come to terms with for some women…" (Uhhhaaaa)
"…is because they're unprepared to accept…" (Ugghhhaaa)
"…how much they want it, how much they…love it."
The effect of your words verged on supernatural, your cock imbued with demonic power over me.
I spontaneously orgasmed like I'd never orgasmed in my life, screaming soundlessly into the counter.
You must be some dark sorcerer, a purveyor of sinful pleasures, with mastery over forbidden ancient ingredients and vile temptations.
It was terrifying, how wickedly delicious it felt, my logical mind unable to resist such decadence.
I'm sure it's different for every women. My guilt and shame soared with my orgasmic bliss.
I was helpless to stop it, helpless to control the way I felt. My vulnerability was a potent aphrodisiac.
Every violating length immersed me deeper in the abyss, tainting me with chronic nymphomania.
I knew how wrong it was, but nothing mattered anymore, I needed the feeling to go on and on.
And knowing you're the kind of bastard, who doesn't use protection when he rapes his friend's wife, deepened that need.
Knowing I worked you up so much that you wouldn't take no for an answer. Knowing you had to have me.
Orgasm followed orgasm after orgasm.
You didn't stop, you went on adulterating me with your vulgar consummation, torturing my unbearably sensitive vagina with that crude rhythm.
Pull out, Pause, Thrust, Pause.
Each delay gave me just enough time to consciously think "It's really happening, you're raping me," before you thrust again, deep into my ravished pussy.
That heavenly feeling made everything fade into insignificance.
Violated in so many ways, overcome by obscene desires that you forced upon me, I didn't care about protection, fidelity, morality.
I orgasmed repeatedly, in helpless convulsions, as I basted your intruding cock with my gushing juices.
Pleasure so insistent, it took me over completely, made me not care I was being raped.
What kind of woman does that make me? You'd taken root inside me, down into the deepest depths of me.
On the verge of ejaculating, you withdrew, ending it as suddenly as it had begun. I was shaking, literally shaking, with need, craving for you to finish what you'd started.
I collapsed onto the counter-top, a breathless heap, looking back, my eyes locked on to your twitching erection.
The words came automatically, as if I were possessed by another being.
"You indecent fucking bastard. Who do you think you are?" I was panting. I stood, turning to face you.
"Won't take no for an answer, huh?"
"When a woman says no to you, a married woman, you can just stick your cock in her anyway, without any consequences?"
"You think you can rape me in my own kitchen, and get away with it?" My tone was condescending, utterly contemptuous.
I could see my goading working it's effect. Maybe it was my imagination, but your cock seemed to bulge suddenly, your helmet turned a darker shade of Plum.
Your chest puffed out before you responded.
"Is it rape if you want it?"
I did want it, but unwillingly. What I mean is you forced me to want it.
You reached up, grabbed my hair and pulled me across to the table.
It was surreal, like a movie scene. You pushed me down on my back, onto the wooden surface, and ripped the bodice of my dress wide open, exposing my breasts.
Your eyes fixed on mine as you sunk your turbo-charged cock into my devastated wet snatch, reigniting the fires.
Technically, it may not have been rape now, but the word kept occurring to me, driving the insane pleasures I felt.
Our eyes locked, I found myself willing you to "rape me" over and over, as if trying to send my mind's echo telepathically to you.
You seemed to read my thoughts, pinning my wrists down against the table and raping me oh so slowly, oh so deeply, lavishing my vagina with the delicious electricity of your penetration.
Somehow, you were tender now, with profound awareness of our intimacy.
I imagined how I must look to you, laying beneath you on the table, dress ripped open, breasts exposed, torn panties dangling uselessly from one thigh, skirt hiked up, with you standing between my flailing, spread legs, slowly but relentlessly driving your cock in and out of me, raping me, and I came and came and came.
I was inconsolable with lust when you finally jizzed deep inside me. I closed my eyes, seeing in vivid detail watery droplets of your pre-cum spitting from the eye of your cock, making way for bursts of your semen.
My instincts were undeniable as you hosed your heavy load into me, I came so intensely, wrapping my legs around you tightly, whimpering and writhing in violent shuddering spasms as your pelvis jerked against my pussy from the force of your ejaculation.
It that moment, we were bonded, truly, linked now and forever more. I stared into your eyes, something passed between us, a deep connection, hot spunk still jetting from your cock deep within me.
It was beyond extreme, pleasure ruptured my astral body, my very being no longer able to contain the essence of you. I lost consciousness then, passing in to warm glowing oblivion.
I'm not sure how many long it was before you pulled me back to stark reality, waking me as you slid out of me. I struggled for breath.
"What kind of woman do you think I am?" My voice cracked and tears welled up.
"The kind who doesn't know what she really wants. Some women need to learn how to take a compliment." The enormity of what you done was unknown to you.
"Heh heh how do you know I wuh won't tell my husband?" I stuttered softly as the tears came.
"Tell him what exactly? Oh ya, I'm sure he'd love to hear all about how it! How his prim/proper wife moaned like a cock-addict who couldn't get enough of me raping her. How many times did you come? Maybe we should tell you husband that you loved it so much you wanted seconds, with cream on top?"
I lay there on the table, the stereotypical victim, ashamed, used and cummed in, with no place to turn.
My ripped cum-stained dress, hung open, exposing me. A pool of your semen collected on the table between my parted thighs, where it dribbled from my pussy.
You nodded, appreciating your handy-work and then took out your phone to capture that image, forever, in digital.
Your voice was soft, cheerful even, as you spoke the words I so desperately needed to hear.
"Y'know, let's do this again real soon." Then you turned away, little realizing you'd given me the gift of a lifetime. My leaking pussy ached expectantly, the gift that keeps on giving.
***************************************************************************
The above story was written by a client of mine for a custom recording they wanted made. I did not write it, nor do I claim to. I asked for permission to post it and was told I could for others to enjoy it. No one else has permission to copy it or post it.