A man leaves his new bride in the care of his best friend when he goes away on business, and he has no idea just how friendly his wife will be with his friend in his absence, which she seeks to extend.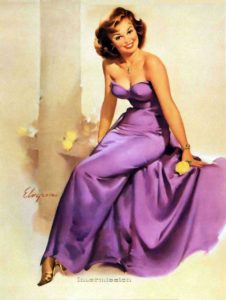 To Listen To Me Read This Story, Click
"Newlywed Cuckold"
 A 11 min 37 sec recording.
"Hi honey! I'm so glad you called, my love. Happy one-month anniversary to you too! I miss you so much! Though Rick has been taking good care of me, just like you asked him to."
*happy little laugh*
"When you told him to take care of your newlywed bride, we both immediately knew what you meant. I am so happy that you love me so much that you let another man step in for you while you're on your business trip."
"We immediately started kissing and fondling each other after you walked out of the room to put on your coat. It really helped me deal with you leaving to straddle Rick and slide my newlywed pussy all the way down on his huge cock by the time your car was leaving our driveway. For some reason my pussy was immediately hot and wet for Rick, I literally couldn't wait to fuck your best friend!"
*giggle*
"I didn't want him to feel awkward about fucking someone else's wife, so I made sure to make him feel as though I was actually his bride. I rode him so very passionately, french kissing him deeply and making sure that I was the best fuck he ever had. Mmmmh. And your best friend is definitely the best fuck of my life too."
*joyful moaning*
"When you called from the airport to tell me your plane was boarding, it took me a while to answer the phone because I was still in the throes of orgasming soooo hard on your best friend's cock. And afterwards I took him to our marital bed for some spooning… like you and I often fall asleep together baby… only that his cock is so big that he can push it into me from behind all the way against my cervix, so we fucked like that nice and slow for a couple of hours. My married little pussy came on his thick shaft over and over until we both fell asleep together."
*deep sigh*
"So when you called to let me know you had landed safely, you did wake me up. But it's okay, it woke up Rick too, and he immediately started slowfucking me again while you and I talked. By the time we said good night his cock was once again spurting hot seed into your wife's tight little pussy. Mmmmh. I actually didn't really hear the last half of our conversation because I was so lost in writhing my little ass against him as he fucked me right there in our bed. For some reason I cum really hard when Rick pumps his cum into me right where you usually sleep, my sweet husband."
*giggle*
"And from there, we didn't really stop fucking like horny teenagers, starting right when we wake up together every morning. I mean, you are always available to me, but I only have this short time with Rick, so I need to make the most of fucking your best friend instead of you."
"When his big shaft completely stretches out my little married pussy and makes me scream his name in delicious orgasm, I pretty much forget all about missing you! Well, except that I often remember that I'm enjoying your best friend's cock right in our marital bed, and for some reason that makes my little newlywed pussy throb with extra naughty lust."
"Once I've cum on him a few times throughout the morning and he's pumped his cum straight into my young fertile womb, we barely managed to stop fucking for breakfast. What? Oh, yeah, I said into my womb because… well… he's doing us this really big favor of taking care of me, so I didn't think it would be right to make him wear condoms. I know I always make you wear one, sweetie, and so it's a little…"
*deep lustful groan*
"… it's a little strange that you've never had your bare cock in your wife, honey, while your best friend has been screwing me bareback for the last two weeks straight. He's been constantly giving it to your wife's unprotected young pussy and always makes sure to deposit his seed as deeply in my very eager womb as he can. I actually think your best friend has fucked your new wife more times than you have!"
"Mmh, god. Where was I? Oh yeah, after breakfast I get all dolled up for him. I put on dark red lipstick and smoky eye shadow. And for him, I'm always wearing stockings, a garter belt, and one of those pairs of strappy high heels with the wedge that you love seeing me in. They do make me think of you when I have my feet in your favorite high heels locked behind your best friend's back, pulling him lovingly into my welcoming married pussy."
"Once I'm all made up like a high class hooker, we like to spend romantic time together. You know, have candle light, drink champagne, and french kiss while I sloooooowly grind on his cock. For some reason I get really hot from sipping our wedding champagne from my bridal champagne flute while I fuck the best man from our wedding."
*giggles*
"I have to admit, in those moments, when I'm on top of him, getting tipsy on expensive champagne like it's our wedding night, deeply kissing each other, making love for hours, I can't help but develop deep romantic feelings for him. I might even slip and whisper into his ear that I love him. "
*moans deeply*
"Ohh… speaking of romance… since today is our one-month anniversary, honey, I put on my wedding outfit. You know, the pure white stockings and garter belt with the push up bra for my massive 38 double-F breasts. Pushed up like this, my huge boobs are really spilling out over the top of my wedding dress, especially when Rick takes me doggy style on our bed."
"Mmmmhhh yessss, so deep… oh, sorry sweetie. Your best friend has been screwing me the whole time we've been talking. Well, at the beginning my bridal pussy was riding your best friend's cock, but now he's behind me as I'm on the bed on my knees and elbows. I've got the phone in one hand and my bridal champagne flute in the other because it's really hot to savor our wedding champagne while the best man is screwing my brains out. Oh! I think he's about to pump his cum into my womb again honey! For some reason he tends to do that right when we're about to hang up and I tell you that I love you."
*giggles joyfully*
"I love you my sweet husband! Your best friend is fucking me so good and I love you so much! OH GOD YES! Ohhhhhhh. Happy… oh God Rick yes… anniversary."
*sighing contently, then giggling*
"I'll have to put you on hold for a second sweetie. Hold on."
*rustling sounds, but the phone stays on*
"Oh Rick. Let me work my eager newlywed pussy back and forth on that wonderful dick. Oh I love you Rick, god I love you so much. Make me cum while my husband is on hold… fuck his bride so much better than he does while he's pining for me. If I'd known you'd fuck me like this I would have snuck away from my wedding reception and let you fuck my bridal pussy right after saying my vows. YESSSSS! I LOVE YOU! OHHH! CUMMINGGGGGG!"
*rustling sounds again, then giggling*
"I'm back! Mmh, my darling, before we hang up I actually have a confession to make. I did take a break from fucking Rick earlier today and met your boss. He was going to let you come home in a couple of days, but I persuaded him to prolong your work trip by another two weeks. How did I do that? I asked him very sweetly while he was fucking me right over your work desk with his hands squeezing my huge round tits."
*giggles*
"I'm sorry, sweetie, but that bit of cheating was worth it so I can keep making love to your best friend in our bed aaaallll day and night for another two weeks. Sorry for that little infidelity, honey, but my pussy just really wants his cock so much more than yours right now. You forgive me, right? Forgive your cheating little slutbride so she can keep on screwing the best man all over our home?"
*moans, then giggles*
"You're the best honey. I miss you! And I love you so much! Now it's really time for a shower. Though I have a feeling that, as every day, it'll end up with my huge tits pressed against the shower door and my husband's best friend fucking me from behind under the hot water to another glorious orgasm. While I get off on fucking someone other than you with more passion and lust than I've ever given you. Bye my darling, and don't forget to call me again tomorrow!"
***************************************************************************
The above story was written by a client of mine for a custom recording they wanted made. I did not write it, nor do I claim to. I asked for permission to post it and was told I could for others to enjoy it. No one else has permission to copy it or post it.