A woman tells her husband what she wants for her birthday, she wants another man to fuck her…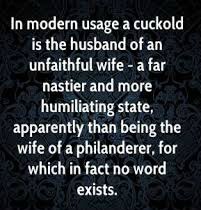 To Listen To This Story, Click
"Lat Me Do Your Wife" An 8 minute 37 sec long recording.
Honey, I know what I want for my Birthday. I want what Tom got Brenda for her birthday.
She's really happy with what he got her. He found it on line.
He told her she could have it any color she wanted, and any size she wanted.
She chose black!
No, honey. Not a car!
I'll give you a clue, though: when Tom asked her what size she wanted, she said 'Big. Nice and big!'
Does that help, honey?
No? OK. Here's another clue.
It's something she uses when her husband's out of town… on one of those long, business trips he takes.
No? Still can't guess?
OK.
How about this?
She doesn't keep it in the house. She usually has to use it someplace else… like in a hotel.
Oh, Baby, you still don't get it, do you?
OK: the name of the website where Tom found Brenda's present is 'Let-Me-Do-Your-Wife.com'.
Yep, that's exactly what he got her.
He spent a lot of time getting just the right guy…. He sent pictures of Brenda in one of her little bikinis … and a description of what she liked to do in bed… and he eventually found a date he was pretty sure she'd like for her birthday: A somewhat younger man … with a nice, big black cock!
Can I have something like that, honey? Would you be a dear and arrange a date for me to meet … and enjoy … another man for one night?
He doesn't have to be black!
For me the color doesn't matter. Just as long as he's good looking… and he's nice and big where it counts!
Oh, and just to be on the safe side, I'd like you to be there when I meet the guy… and, if you're Ok with it, I'd like you to be there when he fucks me.
What do you say, honey? Am I worth it?
Do I deserve a treat like that?
Wouldn't you like to see me kiss another man?
… and get him hard?
…and take him in my mouth?
Wouldn't you like to watch him put it in me, Baby?
Wouldn't you like to watch him fuck me?
Mmmm, that would be one hell of a birthday present.
We wouldn't have to rent a hotel room either. We could invite my birthday date here!
Have him over for dinner… and make sure the chemistry is right …
And if it is … we could put some soft, sexy music on….. and you and he could take turns dancing with me…
And I could let him know that he meets with my approval by the way I dance with him… if you know what I mean.
I think you do.
He'll probably try to kiss me… while we're dancing.
And, of course, I'll let him.
And his arms will be around me… maybe he'll drop his hand down to my ass… while we're kissing.
Mmm.. and fondle me… and caress me!
We'll kiss with our tongues… while you watch.
And if he wants to unbutton my blouse… right there in the living room… I'd be happy to let him.
Maybe he'd help me out of my skirt too. What do you think?
Think he'll want to see what I look like in just my bra and panties?
Mmm.. I know just the set I'll wear…. That pale blue set that you can see right through!
And then I'll ask him for another dance! In just my thigh-high stockings and heels… and my bra and panties.
And mold myself up against him .. as we sway to the music…
Maybe I'll reach down and rub my hand over the hard-on in his pants.
Just to make sure he's "as advertised."
At that point, I think the thing to do would be to invite him to follow me upstairs… to our bedroom.
You'd be right behind him.. if you want.
You could watch him get undressed for me… and you could watch us kiss and fondle each other…. As we lay in bed.
You could watch him play with my nipples .. watch him kiss and suck them ..one at a time…
…watch his hand slide down to my panties…
..watch him caress me through my thin, little blue panties… watch him rub the crotch of my panties.. pressing the fabric into the folds of my cunt.
And he'll be kissing me the whole time.
Even when he reaches his inside my panties… and starts fondling my bare pussy.
And you know what would be nice, honey? …like icing on a cake?
If, right then, you'd get up and walk over to our bed… and pull my panties off….
Just to show my date what he's about to get… and to assure him that you're OK with him getting it!
Of course, if you're not up for that, it's OK… I'm sure he'll be more than willing to take off my panties without any help.
And then you can watch him rub the tip of his hard cock up against me. … up against my wet pussy.
You'll be able to hear my soft moans of approval … my desire… my need… for that hard cock to be inside me!
Maybe you'll even be able to hear the sound of my wet pussy receiving another man's engorged cock.
The sweet, wet, sensuous sound of two people's bodies intimately connecting…. A cock and a cunt… joining….
Fucking.
If you're seated just right, sweetheart, you'll be able to watch my date's hard cock… slowly … disappear inside me.
Inside my cunt !
Mmmm… yeah…. inside my warm. .. inviting cunt.
Yessss, that's what I want for my birthday, baby.
I want to feel another man's cock inside me.
Deep inside me.
Deep inside my cunt.
Fucking me!
And I'd like you to be there… watching every minute of it. Every minute of your wife's first encounter with another man.. the kissing … the undressing … the sucking .. and, of course … The fucking!
Can I have that, honey? It would be the best birthday present ever!
I think you might like it too.
And who knows… maybe we could celebrate my birthday more often than just once a year.
Say, once a month?
Or every other week?
And you know it wouldn't have to be the same man each time.
Variety's the spice of life, right?
So?
What do you think?
Do you love me enough to get me what Tom got his wife?
A date with another man … a man with a nice, big cock?
Oh, that's wonderful, honey!
I can hardly wait!
My pussy is wet just thinking about unwrapping my present.
<<<kiss, kiss>>
***********************************************************************************************
StellaStories is an author I have done recordings for. They contacted me years ago on Literotica and we have had several stories recorded since. They are very talented and I always love their works. Here is link to their page on Literotica.
Literotica – StellaStories
**********************************************************************************************
The above story was written by another author I have done recordings for. I did not write it, nor do I claim to. I asked for permission to post it and was told I could for others to enjoy it. No one else has permission to copy it or post it unless the author gives it to you.