A long separated brother and sister meet up again as adults and begin an affair without knowing they are related.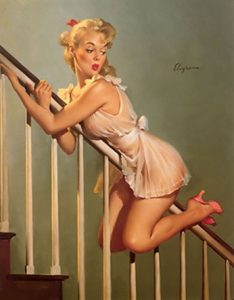 To Listen To Me Read This Story Click
"Homecoming Part 2" A 13 min 16 sec recording.
Jean got back to the dorm room with a silly grin on her face after her hours of fucking her handsome boss, Jimmy. She didn't yet know that he was her brother she'd been separated from as an infant when they'd been adopted into different families. Jean was glad that when she got back to her room that her roommate Donna was still out, she was horny again after thinking about Jimmy and how well he'd fucked her and she masturbated herself to two more orgasms before bed.
After a few hours of sleep, Jean woke up and after a shower and breakfast went back out to the greenhouse to work for the day. She ran into Jimmy soon after arriving and he pulled her into his office and pressed her against the door and already she could feel his hard cock inside his pants straining against the fabric of his jeans as he grabbed her wrists and held them up against the door and kissed her until she was breathless and panting. He kissed up and down her neck and throat and on her hungry mouth, slipping his tongue into her mouth and teasing her. He could feel her nipples become erect through the thin tee shirt that she was wearing and it further excited him. He so wanted to fuck her right then and there, but his wife Stephanie was coming any minute to do some office work and she'd be there for a number of hours, so he knew they'd have to wait until the greenhouse was closed at the end of the day to have fun again.
"Stephanie's coming any minute, we can't until after closing, I want to fuck you so bad," he whispered in her ear.
She could feel the breath on her neck as he spoke the words and she couldn't wait until the end of the day either. She already felt wet and would have to go clean herself up in the ladies room before resuming work.
"Oh, I'll be counting the minutes till I have that cock inside me again," she teased.
They got through the rest of the day with flirting glances they were careful to not let others see, they didn't want to raise any suspicions. After the last person had left, Jean went into Jimmy's office and sat on the sofa.
"My cock has been waiting for this moment all day," he laughed as he groped her breast and fondled her nipple, bringing it to life.
"My pussy has been waiting all day as well. You know when I got home last night, I masturbated and thought of you. I came two times, I still had your cum inside of me and was rubbing it all over my pussy lips and clit until I came," she confessed.
"Well I'm all yours now, come and get me," he offered.
Jean got down on her knees and unbuckled Jimmy's belt and unzipped his pants. God, he was handsome she thought, she couldn't believe this hot looking guy was interested in her, wanted her. She took out his already erect cock and thought how perfect it was, big, thick, a couple of drops of pre cum on the big mushroom head. She lowered her mouth down onto it and drooled all over it, tracing her tongue up and down, all the way from the base to the tip and back again, then taking it all down her throat. His fingers found their way into her honey blonde hair and were pushing up and down so Jean had to take the entire length of his cock into her mouth, she was gagging on it and making choking noises, yet loving every minute of pleasing this gorgeous guy. His breathing quickened and all of a sudden her mouth was flooded with his hot cum that she relished every drop of and swallowed with pride.
Jimmy got up and switched positions with his sister, pulling her right to the very edge of the sofa, his hands on her ass cheeks and then he lowered his face into her cunt, which he found juicy and wet. He loved her shaved pussy, the plump, full, pink lips that opened to his probing tongue like a flower. He sucked on her clit and slid two fingers inside of her and moved them in and out slowly as he flickered his tongue all over her stiffened clit. She was going wild at his pussy licking skills and was tugging at her own nipples as he continued to drive her wild. She was moaning and writhing as he sped up and made her cum all over his face.
Jimmy was hard again and laid back on the couch on his back and pulled Jean onto him so that she was riding him. Her wet pussy coated his cock and balls with all of her love juices and she rode him hard until she came again and she felt him go off inside of her when her muscles started contracting around his cock. They stayed in that position, him inside of her, soft and spent and her dripping all over his cock. They were both breathing hard just staying there, so happy and pleased, exhausted in the best possible way after cumming and just enjoying each other.
Jean leaned forward, Jimmy still inside and she laid her head on his chest and just listened to his heart beat and he stroked her long, blonde hair as it was spread across his chest. They were both so happy, and content.
"You know, I only ever knew one other girl named Jean. I called her Jeannie. She was my little sister. We got separated when we were kids. I haven't seen her since she was a year old. She was a cute little thing, I often wonder what became of her," he said.
"Awww, I'm sorry, that sucks, have you ever thought of tracking her down?," Jean offered.
"Yeah, but she'd have her own life now, no point stirring up someone's life I figure. She never knew about me, I was six years older than her, so I remember, but she wasn't told about me. The only things I recall was she was taken to Florida, and I remember her birthday, her birthday is next month, the 16th," he said matter of factly.
"That's odd, my birthday is next month too, also on the 16th, and I'm also from Florida. I am an only child," Jean said.
"She's going to be 20," Jimmy said.
"Me too," Jean said her voice starting to fade.
"What are your parents names? I heard my folks mention them a few times over the years, the cousin of my mother that took Jeannie was named Caroline," he said.
Jean got an ashen look on her face and climbed off Jimmy and she felt sick to her stomach and her head was spinning all at the same time.
"What's wrong, did I say something?," he questioned.
"My mom's name is Caroline. This can't be happening. The chances of it being true…It can't be!", she said in a horrified tone of voice.
"Call your mom, see what she has to say, this sounds silly, it can't be you, not after all these years."
Jean got up and went to Jimmy's desk and called her mom and got right to the point and asked her mom if she'd been adopted from another family member. Jimmy could hear crying coming through the other end of the phone call and started to feel a little sick himself at the moment as the pieces were all starting to come into place. Jean put the phone back down and looked faint. She quickly got her clothes back on and left without saying anything. In that moment they both knew the truth.
Jean's mind raced over a thousand different moments in her life, how could her parents have lied to her entire life? She felt betrayed, hurt, sick at what had gone on with her own brother…She didn't know what to do, what to say. The sex with Jimmy had been the best she'd had in her entire life. Granted, she'd only had a couple of boyfriends before, but this sex was off the charts hot and she was developing real feelings for him, married or not. She got back to the dorm room and poured herself a drink, a stiff one, and sat down shaking, thinking of everything that had transpired and how it changed things for her and Jimmy. She finished her drink and got into bed and had a fitful nights sleep, filled with dreams of sex with Jimmy, her mother crying, everything.
The next day she woke up and showered and hoped things would somehow be better and go back to how they had been before she slept with Jimmy. That they could just put this behind them as if it never happened. She didn't realize that would be easier said than done though.
Jimmy kept his distance that day, and for the next several, but she caught him looking at her and it made those same butterflies in her stomach like it did before she realized he was her brother after all. Later that day, after everyone had gone home, Jean was just about to leave herself when Jimmy pulled her into the office. It was the first time she'd had eye contact with him in days.
"I've been thinking this all over, and you know what, we weren't raised together, we don't think of each other as family, this is all a very unfortunate situation to be sure, but you know what? I don't care, I still want to fuck you, and I think if you look deep in your heart, you will find you feel the same," he stated matter of factly.
Jean opened her mouth to reply, but before she got a chance to utter a word, Jimmy pressed his lips against hers and kissed her with such passion that she just melted in his arms. It didn't feel wrong, it felt good and it felt hot and she didn't want it to stop, even though they were blood related.
"We shouldn't….," she said without much conviction.
"I still want you, and I know you still want me, don't you," he whispered.
"Yes."
And with that, Jimmy picked her up and carried her to the sofa, tearing Jean's clothes off and climbing on top of her and sinking into her dripping, shaved pussy, balls deep as he whispered he loved her in her ear, and she said it back to him, her brother and her lover, as he came inside of her and filled her with his cum.
************************************************************************************
The above story was written by me. If you see the above story posted on any other websites than Climax Connection, Literotica or Lush Stories, it has been stolen, posted and copied without my permission. Please notify me if you see it on any other sites.