A shy, young, inexperienced college boy that fantasizes about his teacher has a very intimate talk with her that leads to other things.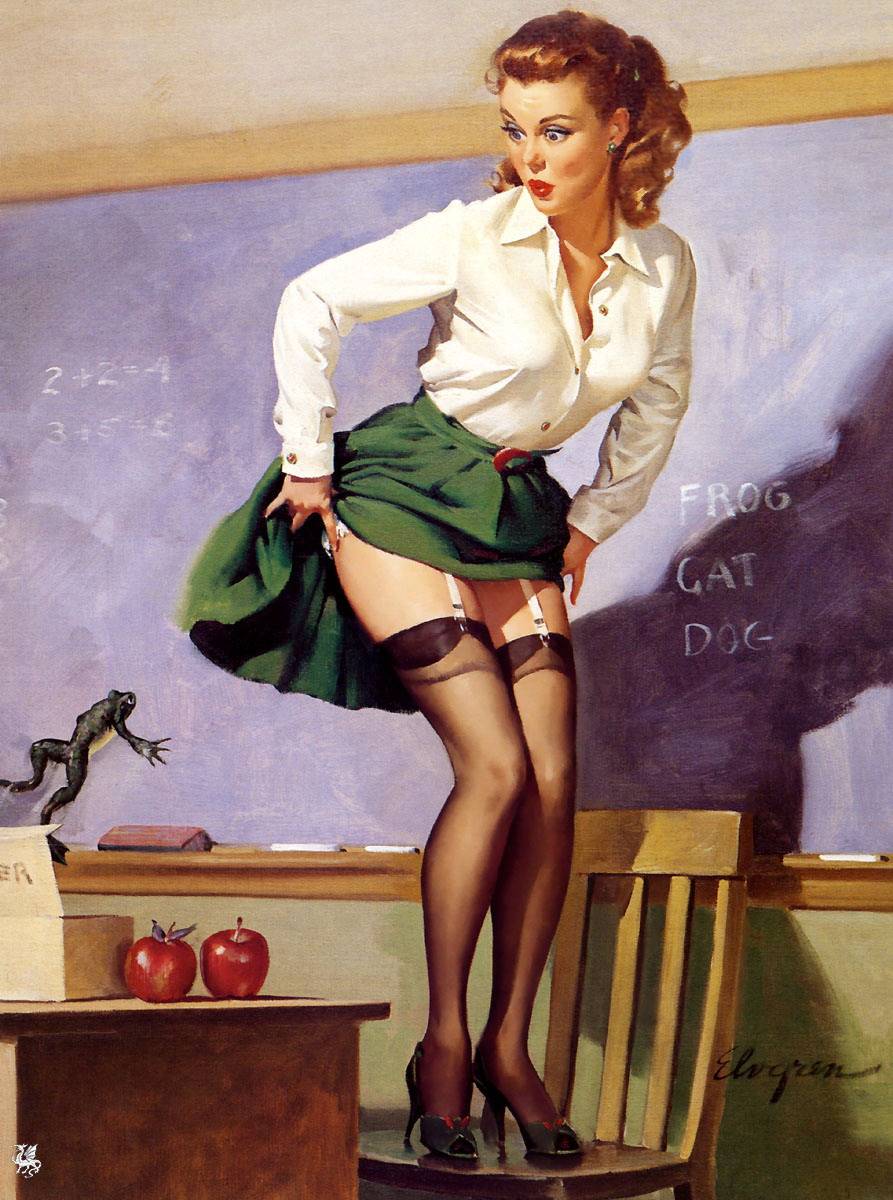 To Listen To This Story, Click
A 4 min 56 sec recording.
Oh, good, please come in. Close the door. Have a seat on the couch. I know you're wondering why I called you to my office. It's because I've been growing concerned — your grade has slipped this semester, which is surprising because you started off the term so strongly. But lately, you seem distracted in class. Your last two papers were late and, honestly, very weak. Is everything okay?
You're a freshman, aren't you? I know it can be difficult adjusting to a new environment. This isn't high school, after all, and getting to know people can be intimidating. Are you meeting people, making friends? Talking to girls? I know, I know. It's really none of my business. But…
I've caught you staring at me. In class. Don't be embarrassed, it's really okay, I'm flattered. But, I'm worried that you aren't concentrating enough on your studies. Oh no, you're turning bright red, I didn't mean to … hey, can I sit with you? Here, slide over. Oh, you're trembling. Look, it's very natural. And it's nice to be noticed. But haven't you been hanging out with girls your own age?
Oh, I see. You've never had a girlfriend, have you. So it's like a fantasy when you look at me, staring at my legs, my ass… my tits. You like them, I can tell. As I said, it's flattering. But it's just a fantasy. You shouldn't be shy about talking with girls in your dorm or in your classes. You're a good-looking young man and — well — [laughs softly] — I can tell you're pretty well endowed. Don't be shocked, I can obviously see how aroused you are. Look at your erection. Mmmmm, it's twitching when I touch your knee. Do you like when I touch you there?
I know, I probably shouldn't. But I think you need some confidence. Do you mind if I kiss your neck? No? Good. I can already see your pants getting damp with precum. Is this what happens in class? When you look at me? Looking at my body, up and down. (getting softer, just above a whisper) Your penis gets so hard, doesn't it. How do you take care of that huge boner? Do you go back to your dorm room and masturbate? Thinking about me? Here, let me touch that hard bulge in your pants. Wow. I'm barely rubbing your dick and you're throbbing already.
Oh. Oh God. Oh I can feel it twitching — your cock — faster — oh my — yes, yes, it's fine, it's okay, let go, Let yourself go. Let it go, baby, yes let it come, YES, CUM FOR ME — oh! OH! OH WOW YOU'RE CUMMING! (back to a soft near-whisper) Ohhh baby shoot your load for me – yes, that's it, oh god I can feel you ejaculating in your pants – so warm and sticky – mmmmm baby I can smell your semen – god your pants are soaking with it. My fingers are sticky, it's soaking through.
That felt very good, didn't it. Here, lay back and relax while your sperm dries. I'll finish grading some papers and then, when you're ready again, I'll show you a much better place to blow your load.
*****************************************************************************
The above story was written by a client of mine for a custom recording they wanted made. I did not write it, nor do I claim to. I asked for permission to post it and was told I could for others to enjoy it. No one else has permission to copy it or post it.