A young lady has some fun with the pretty salesgirl in the dressing room at the lingerie store when she gets help trying things on.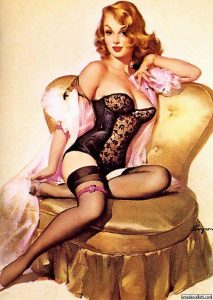 To Listen To Me Read This Story Click
"A Trip To The Lingerie Store" A 3 min recording.
Recently I went to buy some new lingerie. Some bras, panties, corsets, garter belts, etc.I had a very interesting encounter with the salesgirl who helped me. She was beautiful. Olive skin, dark eyes and hair, beautiful large firm breasts, shapely legs and ass.
She wanted to help me try my things on. After I undressed, she helped me try on one of the bra and panty sets with the garter belt. She grazed her hand across my breast through the lacy bra making my nipple harden at her "accidental"touch. She then traced her hand teasingly down my belly towards my lace covered pussy which was quickly growing wet. She lightly moved her fingers over my pussy lips through the panties. I quickly removed them and sat down in the little chair that was in the corner of the dressing room. She knelt down in front of me and parted my knees and pulled me forward towards her. She kissed my now wet pussy lips and flicked her tongue across my hardening clit, sucking it hungrily, driving me wild.
I could look over and watch it all in the 3 way mirror that was there, adding a further element of excitement. I love to watch. I grabbed her head and pulled her into my pussy. I could feel her hot, wet tongue delving into my wet, juicy womanhood.
She reached upwards and massaged my breasts through the flimsy bra. I could feel a powerful orgasm welling up inside of me as she moved her tongue in and out of my pussy, but I had to be quiet so no one would hear us.
After she made me cum really hard, I wanted to give her an orgasm as well. We stood in front of the mirror with me behind her. She pulled up her tight skirt around her hips. She wasn't wearing any panties. She stood with her feet slightly apart and I reached down and parted her lips with my hand as we both watched in the 3 way mirror. She was dripping wet. Our eyes locked in the mirror, then travelled downward to watch my fingers plunge in and out of her pussy. The breath caught in her throat as I expertly manipulated her clit. We both watched in the mirror as she came, biting her lower lip to keep from crying out.
We both quickly got ourselves together, and she went back to the store front and I went to go pay for my items, we smiled at each other as the manager asked me on my way out, "I hoped you found what you were looking for today!"  "Yes, I replied, and much more!"
************************************************************************************
The above story was written by me. If you see the above story posted on any other websites than Climax Connection, Literotica or Lush Stories, it has been stolen, posted and copied without my permission. Please notify me if you see it on any other sites.