I did the voice over for one of the characters in this animated quicksand movie, my character lasts the longest, I will leave it at that. This movie has been well received by the quicksand community, it's 40 minutes long and I worked on it for over six months doing bits and pieces here and there. QsVoreGuy's Deviant Art Page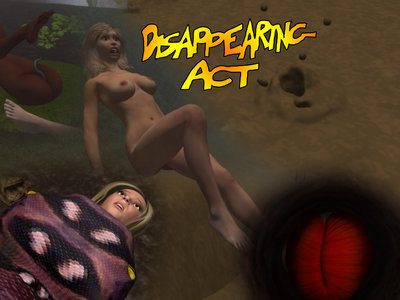 Some girls go for a walk in the jungle and things get dangerous when native girls, man eating snakes and pits of quicksand are put in their path.
Here is the direct download link if you want your own copy. You need to type this in the browser bar, I can't type the URL here, since it will not show as a bare link. If you type this in your browser bar, you can then right click once it starts playing and have your own copy from the download. Right click and choose "save as", then it will go into your own documents. I am making this URL an image, since it will not show as the bare link, so you need to type it manually into the browser bar. So you cannot copy and paste this link, you need to type it. If you watch it on the download link directly, it also makes for a bigger viewing area than the embed does.

Click player below to watch.