A couple that likes to have sex in public places gets watched while doing so at night on their deck.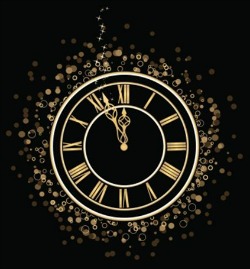 To Listen To This Story, Click
I know this sounds strange but, I love to watch my neighbors fuck. They don't know I do.. . .or at least I don't think they do. I think they think they are getting away with it which is fine with me, as long as the show goes on.
About 11 or so most nights I turn off all my light s and the TV and open my sliding glass door to my balcony. The show usually starts around 12 or so. About then they think everyone else is asleep and they sneak out onto their porch for a quickie under the stars. I sneak out under them and with the lights from the parking lot shining over the building, I can see them.
It usually is a quickie but, last night it got real good. It lasted long enough for me to cum watching them. I heard their sliding glass door open and I snuck out to my shadowy perch to watch. She came out first in her night gown like usual and he came out in shorts. I can't see details always, depending on the light from the moon and all but, I can see them clearly enough to know what they are doing.
She goes and leans over the railing and he comes up behind her and slides her gown over her hips. Last night he pushed it up until her tits were hanging free too. Then he pulls his cock out of the leg of his shorts and begins to rub it on her ass for a while. She moans softly and wiggles for him. She spreads her legs and leans all the way forward and he enters her.
Last night I crept up until I was directly beneath them and stood silently stroking my hard cock looking up. The moon was full and I could see in great detail his huge cock sliding into her shaved pussy. Her tits were swinging back and forth and slapping into the railing as he pumped her hard. It was great, I could see a lot of detail, even her nipples and the fact that her right nipple is pierced. That got me really going, I love pierced nipples.
He was fucking her good last night and then he starts playing with her ass. She said no at first but, he kept playing with it gently and she finally said yes. He pulled his cock out of her sweet pussy and knelt down and began to lick her ass hole and tongue fuck her ass. His cock was bobbing inches above my head and I could see her gaping pussy, nice and spread wide from her recent fuck.
He stood back up and pressed the head of his cock against her ass hole and she moaned loud. They froze in place and so did I. After they listened to see if anyone had heard they made shushing sounds and laughed quietly. Then he pressed it against her ass again and she held in her moans but, I could hear them still. She was wanting to scream, I could hear the strain as his huge cock split her ass open and slid into her. When it finally slid in she gasped and grabbed the railing so hard it shook.
They stood there for a few minutes silently allowing her ass to adjust to the huge cock in it and then they started to fuck slowly. She got into it after the third or forth thrust and began to fuck back onto his cock harder and harder. He was reaching down and playing with her clit and I had a great view of his fingers rubbing her clit and his cock sliding into her tight ass.
She started moaning louder and reached down and stuck her fingers into her pussy and began to finger fuck herself for me to watch. It was great to see her two fingers thrust into her pussy and then pull out all wet. I was stroking so fast I was worried they would hear the slapping of my hand on my cock. I wanted to cum so bad watching them but, was afraid to make a noise.
She began to quiver and her hands dug in deeper. His thrusts got staggered and he was moaning a little too. I knew they were going to cum soon and so was I. . . maybe we would all cum together. He fingers went crazy on that gaping snatch, I could see three stuck into her now and they were all the way in to the last knuckle. She was really into it and didn't care if she made a little extra noise.
Above her noise though, I could hear the sound of her wet pussy, that wonderful wet slurping noise fingers make as they slide in and out. She started to shake and he grunted loudly. He started slamming into her ass hard and fast and she groaned and the railing shook from the force. He was really fucking that ass good and I could see it all.
He gave her ass one good spank and then grabbed her hair and thrust in deep. he grunted loud and then thrust in again. I knew he was shooting a good load of cum up that tight ass, I could hear him moaning as his cock emptied into her. She wasn't letting up though, her fingers kept slapping in and out of her pussy as he came.
Then she thrashed her head back and forth and started to cum and a wondrous thing happened. For the first time, she gushed cum out of her pussy and it dripped onto the boards under her. her legs were buckling but, she kept finger fucking herself as cum squirted out of her pussy. I could see it dripping down the wood and then some dripped onto me. I was in heaven, she came on me.
I kept myself from groaning out loud as my cock erupted and I sprayed cum all over my porch. I came so hard I thought they would hear the cum squirting out. It was amazing, I sprayed all over the railing so it dripped down it's length. Looking up I saw he had pulled out of her and his cum was leaking out of her ass and that set me off for the final blow. I shot the last big burst of cum and kept stroking until every last drop was milked from my balls.
I moved quietly back into the shadows and listened to them again. She was saying about how they had dripped cum onto the boards and what would the neighbors say if they knew. They both laughed and I grinned. . .what would they say if they knew what the neighbors knew?
***************************************************************************************
The above story was in a collection of erotic short stories I purchased on an adult content website specifically for the purpose of recording and posting on this site. I did not write it, nor do I claim to. Stories purchased on such a site I can post, make recordings of and or sell if I so choose. No one else has the right to post these unless they themselves also purchase such a collection.