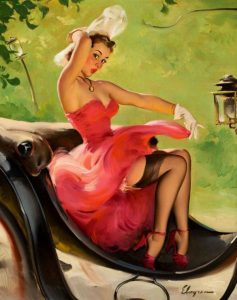 Listen in to the audio that started it all. How did I start with all the audios? I chat with a lot of guys, many of whom I have heard masturbate for me during my phone sex "auditions" to see if I'd like the way they sound. So many said to me, "I don't have the voice for you, so you will never phone with me, I will never get to hear you cum." I started to think how could I let all these guys hear me have an orgasm if they weren't going to be phone partners of mine? Then I thought, what if I recorded an audio of myself masturbating and emailed it to some of the ones that asked?
I did indeed make an audio of myself masturbating to two orgasms by hand and sent it out to several guys. It was a hit and soon they suggested I post it at Literotica for many more to hear it. I was a bit nervous to do so, putting myself out there to that degree, but it was a very big success, and last I checked was still in the sites top 100 audios of all time. To date I've nearly 800 fan emails from ones at Literotica that have emailed me over the years that have been touched by my audios, and I LOVE hearing from my fans!
Listen to "Me Masturbating"
To listen to this story, click
"Me Masturbating" – Me masturbating to two orgasms. A 16 min long recording.