A woman and her friend have a night of passionate, lesbian sex.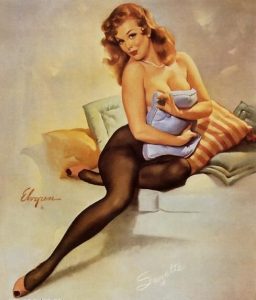 To Listen To This Story, Click
A 17 min 57 sec recording.
I'm going to tell you about a girl, Sophie, who shares my bed from time to time. I have a lot of lesbian fantasies and I think I made them all come true with her. Mmh.. just mentioning her makes me wet already.
The first time we shared a bed was at my parents'. I've been friends with her sister for a long time. One evening, they came together, with some other friends to a girl's night at my parents' place. She, together with some of my guests stayed late, and they had no more way to go back home. The others went to share the spare bedroom, and she came to sleep with me. We chatted for a while, progressively talking more and more openly about our fantasies. I ended up massaging her back, and one thing led to another ..mmmmhh The other girls had no idea, and the thought of it being secret, naughty… and a little wrong, made the whole thing unbearably exciting. We quickly decided that it wouldn't be a one-time thing only. We haven't told anyone and the secrecy is making the whole thing even more exciting.
I invited her to my place tonight, she'll be there soon. All day long I've been obsessing about her and her sexy body, I couldn't think straight. I've had a long shower and put on some of my favorite underwear, the kind I know she likes too… and likes to rip off of me too.
There's knocking on my door! I just put a robe on and hurry to the door, my heart pounding with excitement. I grab the handle, open the door, and there she is, my beautiful brunette. She is wearing a long black coat, but I can see she is wearing stockings, and high heels. I know she put all those clothes on just for me to take them off. She just says "Hi." with a smile, and enters the room. I'm wearing heels too, and my favorite dress: it's white, cut above the knee, and shows a bit of my cleavage. As I'm taking her coat off of her, I devour her with my eyes. She put on the sexiest outfit tonight, it's quite similar to mine, but deep black and even closer to the skin… Her breasts are showing a lot, they look amazing mmmh I just want to bury my hands between them.
– "Well… where should I put my coat?"
– "Anywhere, as long as it comes off.. now!"
I push her against the wall, the coat falls off to the floor. She smiles with a half opened mouth and looks at me with a wild look. She runs her fingers trough my hair and whispers in my ear:
– "I've been waiting all week for us to fuck again."
I reply with a deep kiss on her lips. She's kissing me back. Mmmh I can feel her lip gloss as I'm getting my tongue out. As we slowly make out, our lips slightly stick together. She then pushes her tongue in my mouth and makes soft muffled sounds as we make out standing up in my living room. I'm running my hands all over her body and stop on her breasts. I'm squeezing and caressing her large boobs, they feel amazingly soft. I want to look at her, so I stop kissing her and stare at her, my hands still on her breasts.
"Saskia, you can touch, you can lick, you can do everything you want."
Her voice is driving me crazy, I grab her by the waist and kiss her again, more intensely than before. She responds by grabbing my ass with one hand and caressing my hair with the other, then my cheek, my lips, and goes down on my breasts, which are pushed against hers. As our hands explore every inch of our bodies, the urge to fuck her gets stronger.
"I can't get enough of you."
"Mmmmh.. let's go to your room."
We hurry to the bedroom, where a freshly made bed awaits us, I also lit some candles in there before she arrived.
As we come through the door, she turns around and pushes me against the wall, her body pressed on mine. She licks my neck, comes up to my ear, and kisses her way back on my lips.. mmmh MMmmh. We passionately make out as she lets her hands wander on my dress, and starts to lift it up, revealing my thighs, my stockings, and my panties. Aaah.. with her hands on my ass, she's going down, kisses my boobs, my stomach… she's kneeling now, and begins to lick the inside of my thighs. I'm so… SO excited by that woman. She kisses around my panties and as my moans get more intense, she finally licks my pussy through the soft fabric. Oh my Goood I can feel her warmth through…. It's too much!
"I want you now! Fuck me!"
I get her up, and lick her lips, her tongue, her whole mouth as we rip off each other's dresses. The intensity of our breaths rises with the passion that has taken us. Our hands and mouths go through our tense bodies, she lowers my bra, licks my nipples, aah I… I can't wait, I want her so bad! I push her on the bed, and get on top of her, rubbing my legs against hers. She rolls us over and as our bodies seem to merge with one another, she whispers in my ear:
"I'm going to fuck you now Sas, all.night.long…"
She's calling me "Sas", it makes me wet already. When she said that, the image of us, two sexy girls in our underwear having lesbian sex… mmmh lesbian.. that word is driving me crazy. It tastes so good… and wrong. Between our kisses and moans, I tell her:
"Tell me again what we're doing Sophie!"
"We're having sex!"
"Lesbian sex!"
"Yes Saskia, two woman, we shouldn't do that, should we? Two girls aren't supposed to do… this!"
She's sitting on me, takes her bra off, letting her big breast out and leans on me, searching my tongue with hers, pushing her legs against my… mmmmmMMMh! She's rubbing her pussy on mine, and muffling my moans with her amazing lips. She goes faster.. oh my god she's looking at me with a smile, and biting her lip, she's so sexy… she ooOOoooHH, she knows I'm already about to come. MmmHH.
*panting and moaning*
"Come now, come for me Saskia!"
"Oooh shit… yeees.. aaaah rub your breasts on mine I'm.. I'm
mmmmMMoooOOOOOOOoHHHHh!"
She's making me come.. oh my god.. so hard! Aaah It's still going and she's still moving her hips faster and faster… She puts both her hands on my breasts and squeezes them while.. still.. rubbing.. Ooohmygoood!
"Aaah aah .. you're gonna come again? I'm.. oooh coming too… oooooOOOhh Saskia! Baby! Yes! Yes!"
"Oooh yes! Fuck me hard Sophie! I'm coming! Come with me noooow! AaaaAAAAh!!"
We share the most amazing orgasm together. Every inch of our bodies is shaking as we hold each other tight and slowly come down from that explosion of pleasure. She kisses me from neck to lips, her long hair caressing my body. She's laying completely naked on me, already covered in sweat. Our tongues lick each other and I slowly let my hands wander in her hair, then on her back and then I grab her perfect ass with both hands and let one venture even further between her legs until she lets out a light gasp and bites her lips. She climbs down from me and gets on my side. We begin to caress each other's body, our breasts, our hips, massaging every curve we find, while slowly making out. Our hands find our inner thighs at the same time and the anticipation makes it impossible to wait any longer. She grabs my hand and put it on her pussy, forcing a finger to go in… she's so wet!
"Ooooh my good yes! Put another one in Saskia!"
Sophie saying my name and ordering me to fuck her is driving me crazy with excitement. She puts her hand back on my pussy and begins to rub on my clit. Our moans are getting louder and every time I slide my fingers in her, I can feel the tension in her hand transferring back on my pussy. I want her in me now, but I want more than her fingers.
Rolling on the bed, I open the drawer of my nightstand and grab the new toy I just bought.
She looks at me with big eyes and a smile:
"Oh my god Saskia! What the hell is that?"
"This Sophie, is the thing you're going to fuck me with!"
She answers with a horny smile and gaze and takes the double-ended vibrator out of my hands. She pushes me on the bed again and kneels in front of me, between my open legs.
"So… you want me to fuck you with that?" Saying it, she licks it slowly from bottom to top.
"Aah Sophie you're so hot right now! Yes! Please take me now!"
She finds the button and turns the big vibrator on. She slowly gets it down on her stomach, and looks at me when she slides it between her legs. With her eyes closed, she lets out a silent gasp as she pushes the dildo deeper in.
She is now holding it as if she had a dick, and bends over me.
"Mmmh, what do you want now?"
"You! Fucking me!"
She briefly but intensely kisses me, then stops and kneels again, her hand making sure my pussy is wet while holding her dick in the other hand. As soon as the tip touches me, I feel the vibration on my lips, it feels so good. I can hear her breathing heavily, I think the anticipation to fuck me is exciting her a lot. She slowly pushes her cock in my – oh MY gOooOOOD! Yes! Yes! – She effortlessly penetrates me all the way and begins to slowly thrust in and..mmmh out! She's moving her hips so well, it's like she's dancing on me. Her breasts are moving with her body; I grab them and start to squeeze those big soft boobs with both my hands.
*Moans in sync with each thrusts getting more intense until orgasm*
"Oh, oh, aah, aaAh, yes! Touch them! Aaah, aah, touch my breasts! "
"MMmmh, aah, aah, caress mine too! Oooh Ooh Yes! Yes! Take me Sophie! Fuck me like thaaat! Say my name!"
"Aah, AAh, Saskia! Yes! Yeees! I'm fucking you Saskia! I'm fucking you so hard!"
"Sophie! AAh, I can't believe oooh OOoh you're making love to me! Ooh ooOh"
"Aah aah, oooh Sas, lesbian sex is… ooOOh AAh so good with you!
"Sophie! Aaah, AAAh you're going to make me come!"
"Yes, come now! Come with me! Aaahh"
"OoooHHH Yeees don't stoop! Aaaah Sophie AAAAHHH!"
"Fuuuuck! OOoooOOh Saskiaaaa! I'm.. I'm coming!"
She falls in my arms as we both continue to orgasm for what seems to be hours, the dildo still buzzing between our legs. She finally pulls it out, and lay on the bed. I get on her naked, sweaty, curvy body with mine and kiss her deeply. We lay like this for a while, but then she says:
"I have another idea."
*****************************************************************************
The above story was written by a client of mine for a custom recording they wanted made. I did not write it, nor do I claim to. I asked for permission to post it and was told I could for others to enjoy it. No one else has permission to copy it or post it.