Radio3Way.com interview with Sharon about her phone sex job and climaxconnection. Tawne Bachus, owner of Dirty Organics coconut oil lube company and radio host and his sidekick interview Sharon in a Sept 25, 2014 interview.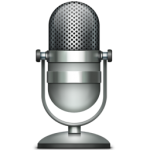 To Listen To This Interview, Click
"Confessions of a Phone Sex Operator – Radio3Way interviews Sharon" A 45 minute 53 sec recording.