Think you have the voice for me? Want an audition? Then read on, my boy!
I enjoy younger men with sexy voices…If you are in the States or Canada, (I am in Ontario), no accent-and by no accent I mean if you were born and raised outside of the United States or Canada you are not for me, but also dislike Southern accents. Looking for a soft spoken man with a sweet, NON – deep, youthful voice.
I dislike deep voices, so if you have one you are not for me. This voice is most often found in guys under 5'9. If you are between 18-30, sound good while masturbating, in other words moan and breathe sexily-not dead silent nor murderous shrieks-do phone well, are patient, enthusiastic, looking for a regular phone friend and not some one time or couple of time occurance, appreciate a woman with a sexy voice, you may message me for further evaluation.
Further evaluation involves a voice assessment on Skype, so must have mic for this. If you seek immediate action, I am not for you. Patience is a virtue, and some things are worth waiting for…I am not into anything kinky, wild or odd. Not into roleplaying or fantasy either. Have NO interest in cam play. Will not watch and will not be watched. It's not for me.
So if you like a woman who knows what she wants and isn't afraid to ask for it, and you feel you may fit into this profile, then I'll be pleased to assess you to see if we might be a suitable match.
Also, if you are the type that feels phoning is cheating and if you suddenly acquire a girlfriend and end your phone relationships, don't bother contacting me. I've lost too many phone guys to this nonsense. So I ask how you feel on this beforehand. No point starting something in my eyes if it will be ended if someone comes along in your "real life". I'll stick with the ones that realize a phone relationship is their own private business and has nothing to do with anyone else, or have girlfriends or wives that know and don't mind.
I am fun and have a good sense of humor, love to laugh and talk, and am witty, hopefully you are the same…….Cheers
What does "The Voice" sound like?
Several guys have asked me a sensible question in regards to the type of voice I seek. I have been asked what celebrity has the sort of voice I seek. A fair question. I can't really think of an exact one, but I guess these three are in the right range of a higher voice I prefer. The lead singer from Maroon 5 Adam Levine, Justin Timberlake, and Jesse Eisenberg.
No, I do not have "a thing" for any of these celebrities, it's just they were the closest ones I could think of in the voice range I seek. I listed them in my order of preference. If at some point I think of others more closely fitting my ideal voice, I will be sure to modify this list.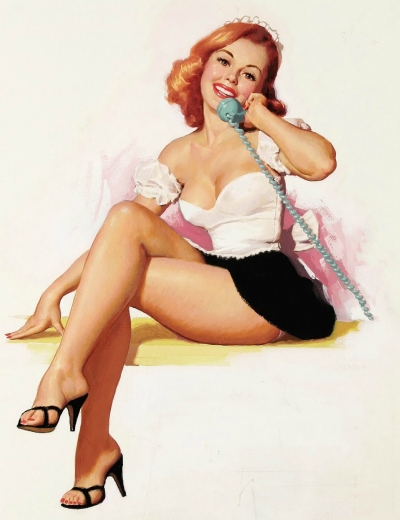 "Humans are the only animal who can have sex over the phone."-David Letterman